Since the push of President Bush' with regards for additional funding for deployed troops in Iraq was made public, many people from congress and the country have seen it as a form of pushing the war to the next level and disregarding the overall safety of the US troops, something that has been in the news for some time now.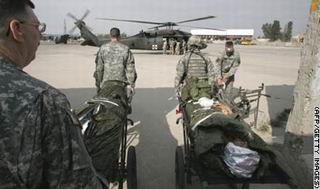 But while this was viewed negatively, there have been rants for approving the funding incrementally in exchange for slowly pulling out the troops and funding the military needs through a timetable that congress will pass. From all indications, such is a good compromise since setting down the framework for such an ordeal is something that will sit well for both parties.
But the question remains, will Bush bite? Armed with a lot of pride, this resolution may perhaps be a good mark in determining on whether Bush is really intent on putting an end to it all, or is just gearing up to go on the offensive all the more to dominate the war plagued Iraq at the expense of additional US troops.
Originally posted on May 8, 2007 @ 8:29 pm
Blog Biz News, Blogs, Business, Corporations, Google, Monetization, Resources